Event Details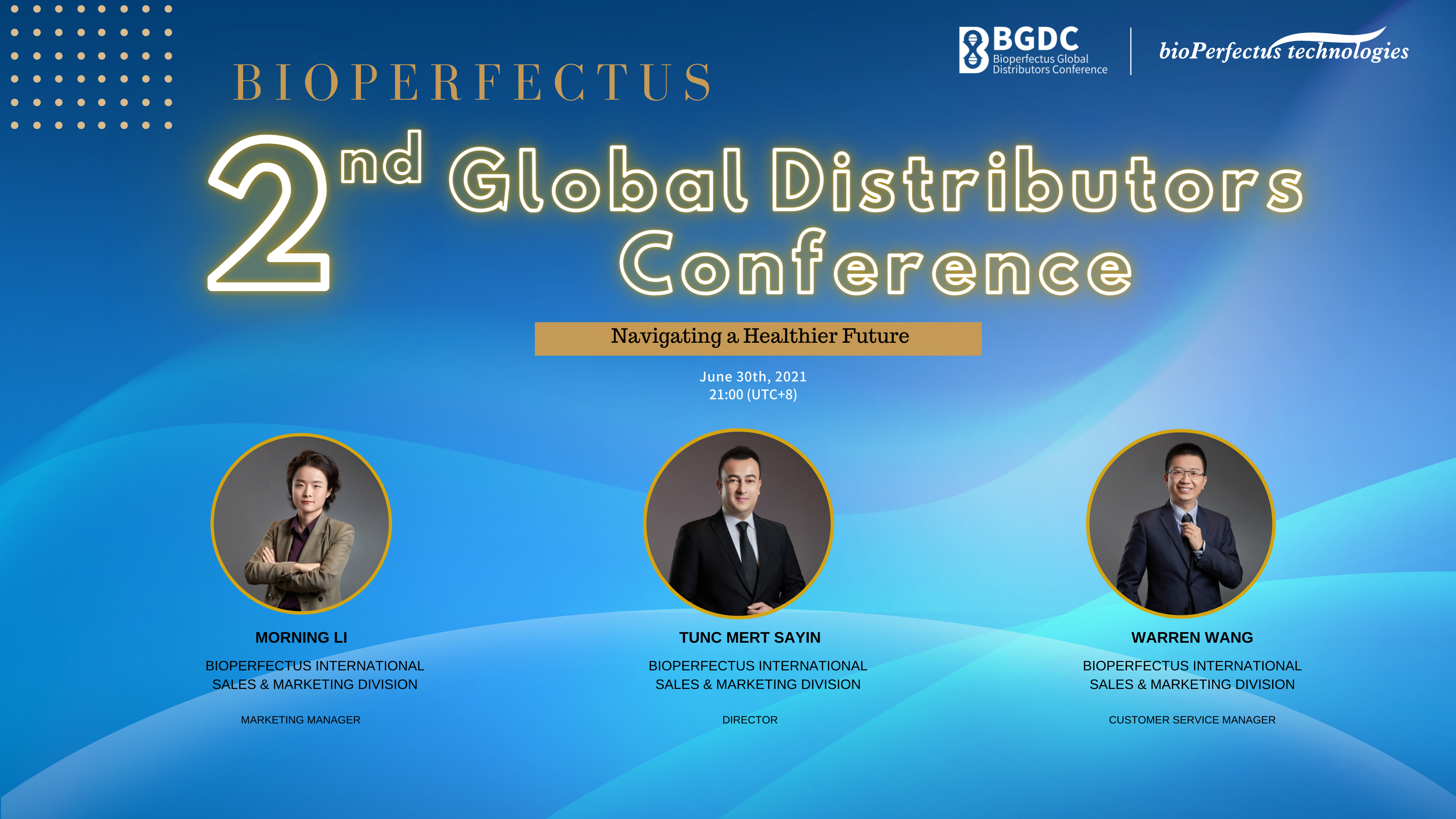 COVID-19 seems to pose a long-term battle for all the countries around the world, it is a must for both Bioperfectus and its distributors to equip themselves with new skills and capabilities to cope with the post-pandemic era.
To navigate a healthier life, Bioperfectus is upgrading our products and service to cope with the fast-changing infectious disease diagnostic market.
After successfully organizing Bioperfectus 1st Global Distributors Conference virtually, we are glad to bring together our latest progress and product information to present you Bioperfectus 2nd Global Distributors Conference.
CLICK HERE to register now!
Navigating a healthier life, we are waiting for you to board!