Preparing for the co-circulation of Flu and COVID-19
Seasonal influenza (flu) season has begun in the Northern Hemisphere, where flu activity may continue to increase in the coming months. Even though the flu is highly contagious and can cause potentially serious diseases, many people do not recognize it as a significant threat. Many of the mitigation measures used to prevent the spread of COVID-19 may also be used to reduce flu transmission.
The historic pandemic of Influenza:
The 1918 influenza pandemic led to as many as 50 million deaths.

In late 2003 and 2004, avian influenza A(H5N1) viruses caused human cases in connection with large outbreaks in poultry in several countries in Asia.

Between 2009 and 2010, a new A(H1N1) influenza virus emerged and led to a pandemic causing an estimated 100,000 to 400,000 deaths, with children and young adults most affected.
Globally, influenza activity remained low and decreased this period after a peak at the end of 2021. Recently, Influenza cases were reported by several countries and regions, with higher detections in the 2021-2022 season than in the 2020-2021 influenza season. National Influenza Centres (NICs) and other national influenza laboratories from 115 countries, areas, or territories reported data to FluNet from 07 February 2022 to 20 February 2022 (data as of 2022-03-04 08:07:21 UTC). The WHO GISRS laboratories tested more than 419,390 specimens during that period. A total of 13,619 samples were positive for influenza viruses, of which 9,346 (68.6%) were typed as influenza A and 4,273 (31.4%) as influenza B. Of the subtyped influenza A viruses, 224 (11.1%) were influenza A(H1N1)pdm09, and 1,797 (88.9%) were influenza A(H3N2). Of the type B viruses for which lineage was determined, 4,085 (100%) belonged to the B-Victoria lineage.
According to the WHO Influenza Update on March 7, with the increasing detection of influenza during the COVID-19 pandemic, recommended countries prepare for the co-circulation of influenza and SARS-CoV-2 viruses. The enhanced integrated surveillance to monitor influenza and SARS-CoV-2 simultaneously is encouraged. Clinicians should consider influenza in differential diagnosis, especially for high-risk groups for influenza, and test and treat according to national guidance.
The high-risk groups for influenza
Young children under age 5, and especially those under six months

Adults older than age 65

Residents of nursing homes and other long-term care facilities

Pregnant women and women up to two weeks after giving birth

People with weakened immune systems

People who have chronic illnesses, such as asthma, heart disease, kidney disease, liver disease, and diabetes

People who are very obese, with a body mass index (BMI) of 40 or higher
Although different viruses cause the Flu and COVID-19, you cannot tell the difference between flu and COVID-19 just by looking at the symptoms alone because they have some of the same symptoms.
Source: https://newsinhealth.nih.gov/2022/01/it-flu-covid-19-allergies-or-cold
Because both influenza and COVID-19 are respiratory diseases with similar modes of transmission and similar symptoms, it is possible to have flu and COVID-19 simultaneously. There's only one way to be sure if you have COVID-19 or flu. Only lab testing can differentiate these two diseases. Generally, upper respiratory tract specimens are suitable for the molecular detection of influenza and SARS-CoV-2, especially during the first week of symptom onset for COVID-19. Multiplex assays for identifying more than one pathogen in the same PCR reaction allow for more efficient detection and hands-on time.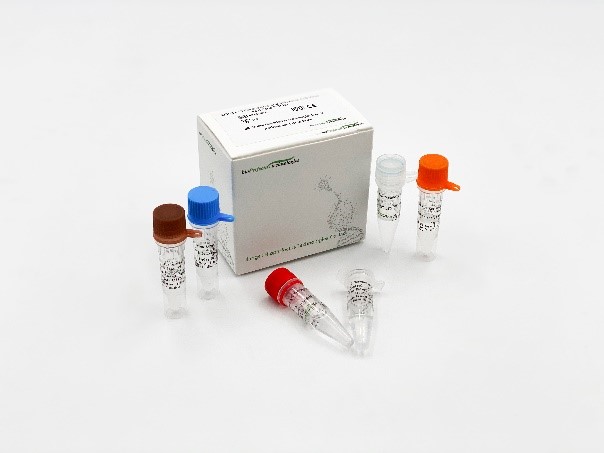 Bioperfectus provides the multiplex real-time PCR kit to diagnose influenza A, B, and SARS-CoV-2 infection in a single test.
COVID-19 Coronavirus and Influenza A/B Virus Real Time PCR Kit
One-tube test with reporting three viruses (influenza A, influenza B, and COVID-19)

One-step of Master Mix setup procedure with high sensitivity and specificity

High efficiency and convenience for the integrated surveillance of Flu and COVID-19
WHO suggested the testing algorithms enable monitoring the potential co-circulation of these respiratory viruses and the detection of co-infections with SARS-CoV-2 and influenza or other respiratory viruses.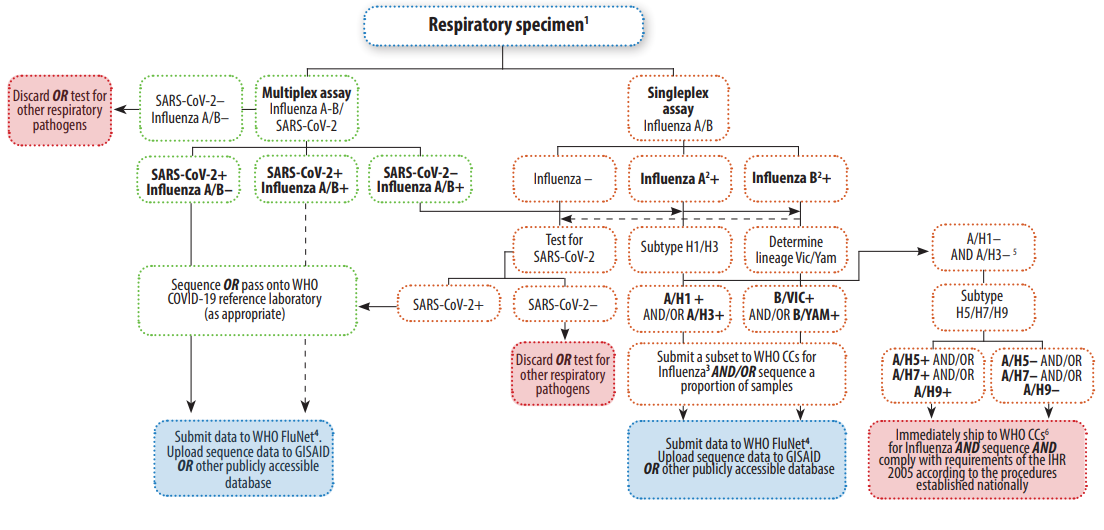 If only Influenza will be tested, the BioPerfectus multiplex PCR Kit for the simultaneous detection of influenza A and B viruses is also available for several years with NMPA and CE marks, with high sensitivity and specificity validated by large numbers of clinical samples.
We also provide other avian influenza virus PCR kits for H7N9, H5N1, and influenza A or B subtypes detection PCR kits. Our H7N9 detection kit has the best performance compared with others and has been strongly recognized by customers.
- One Solution, One Supplier, One Response -
Good quality of nucleic acids specimens and efficient detection system and reagent are more critical to laboratories for timely reporting. Customers need to assess their laboratory to be effectively managed, monitored, and sustained, considering increased technical and operational assistance that may be required. Therefore, a supplier for the overall solution will be more efficient and friendly to customers, and the compatibility and performance of products will be more guaranteed.
BioPerfecus could provide products from Nucleic acids extraction to PCR, from instruments to reagents as a total solution supplier. Solutions are compatible with different sample throughputs and cover various infectious diseases. We are searching for long-term cooperation with our customers and strive to provide more high-quality contagious disease molecular diagnostics products.

Reference