BioPerfectus is a leading global company in the molecular diagnostics market, with a presence in over 100 countries worldwide. Today, we will take a closer look at BioPerfectus' market footprint in Thailand and how it has empowered end-users to provide diagnostic solutions.
The team at BioPerfectus has been actively visiting hospitals and laboratories that have established in-depth cooperation. These include the regional laboratory of the Centers for Disease Control and Prevention (CDC) in Thailand, Srinagarind Hospital in Khonkaen ( the largest hospital in northeast Thailand), Samitivej Srinakarin Hospital (a high-end private hospital in Thailand), Ramathibodi Hospital, and PPN Healthcare. These hospitals and laboratories have been using BioPerfectus' nucleic acid extraction systems and Real-Time PCR kits to support public health management through infectious disease detection.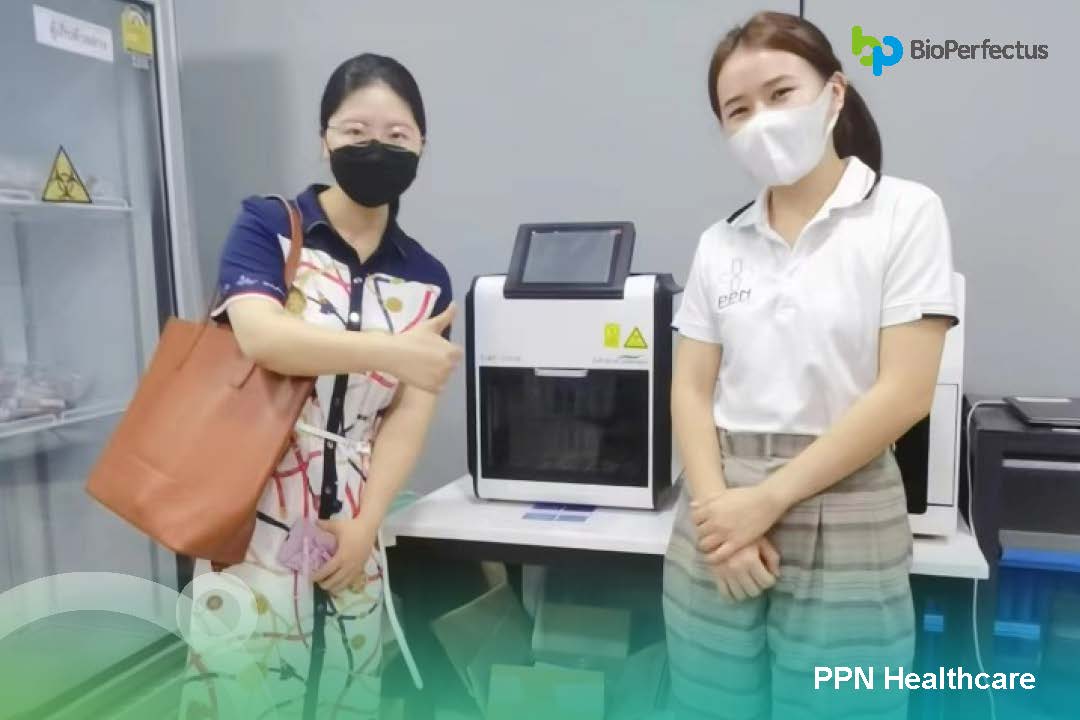 BioPerfectus has organized seminars where professionals from hospitals and laboratories have shared their test cases of using BioPerfectus' products. The hospitals and laboratories have been highly impressed with BioPerfectus' products, which include nucleic acid extraction solutions designed to meet the requirements of nucleic acid purification with multiple specimen types in automatic or manual ways. Additionally, the BioPerfectus Real-Time PCR kits are highly sensitive, enabling healthcare professionals to make informed decisions about patient care and disease management.
BioPerfectus is proud to be able to provide products and solutions for these national-level hospitals and laboratories, particularly during the COVID-19 epidemic, where it played a vital role in providing an effective guarantee for the prevention of infectious diseases in Thailand. BioPerfectus' commitment to empowering end-users with reliable and accurate diagnostic solutions is truly commendable. We can expect it to continue making a positive impact in public healthcare.