In January 2023, BioPerfectus officially launched a new brand identity (VI) and logo worldwide, leading to a comprehensive upgrade in the image, publicity, product promotion, and communication.With the changes and innovations of the times, the overall brand concept has become more free, bold, and modern. BioPerfectus' brand image needed more vitality, and cultivating a virtual partner that is linkable, perceptible, and sustainable under the well-known cultural matrix has become an effective way to activate the brand's youthful genes.
The perfect integration of recognition and brand tone
The letters "b" and "p" in BioPerfectus resemble the ordered and active morphological changes that occur during cell division, making the logo highly recognizable within the industry. The "bp" symbol is the most representative cognitive symbol. Taking the core gene "bp" from the existing brand visuals as the entry point for this design, we recombined and recreated it to make the IP image achieve maximum brand association and recognition, efficiently conveying the brand.
In addition to the visual design, BOBI&POPI's name is strongly associated with the brand. The naming not only fits users' expectations for image extension but also has a strong phonetic and expressive appeal, in line with the current trend of culture.
The power of super-symbolic IP
From image selection to graphic representation, from content development to story building, we are continuously exploring more possibilities for the long-term development and operation of the IP system.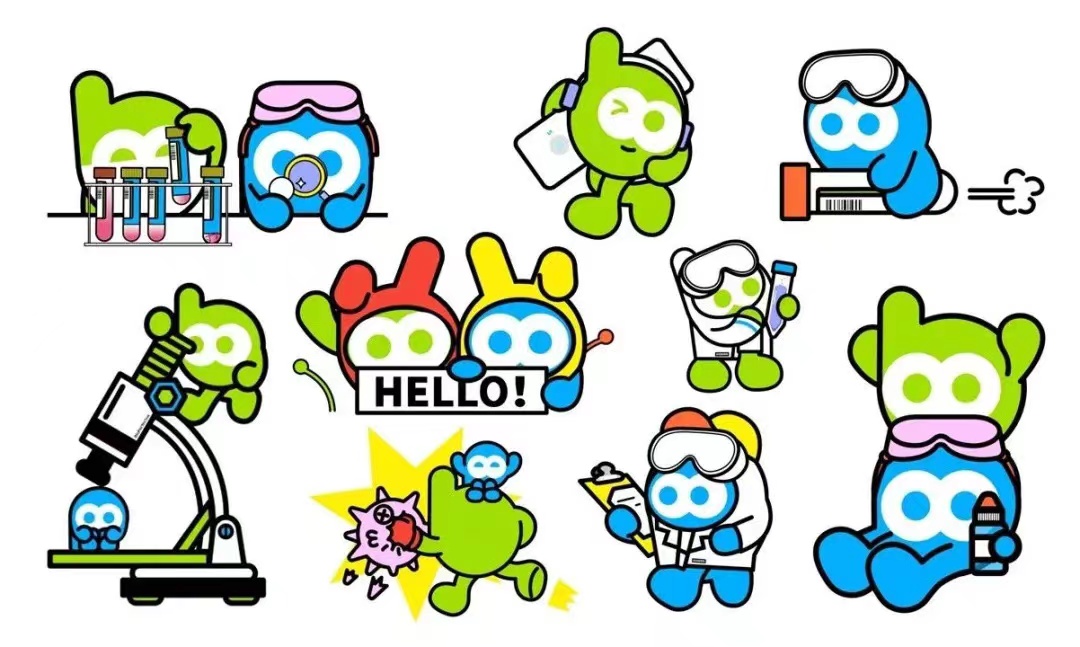 BOBI&POPI will not only appear as BioPerfectus' brand ambassadors in various business scenarios and communication applications but will also constantly optimize alongside the company's development, providing commercial value and enhancing cultural communication, while truly bringing the warmth and joy of the BioPerfectus brand to users and partners worldwide.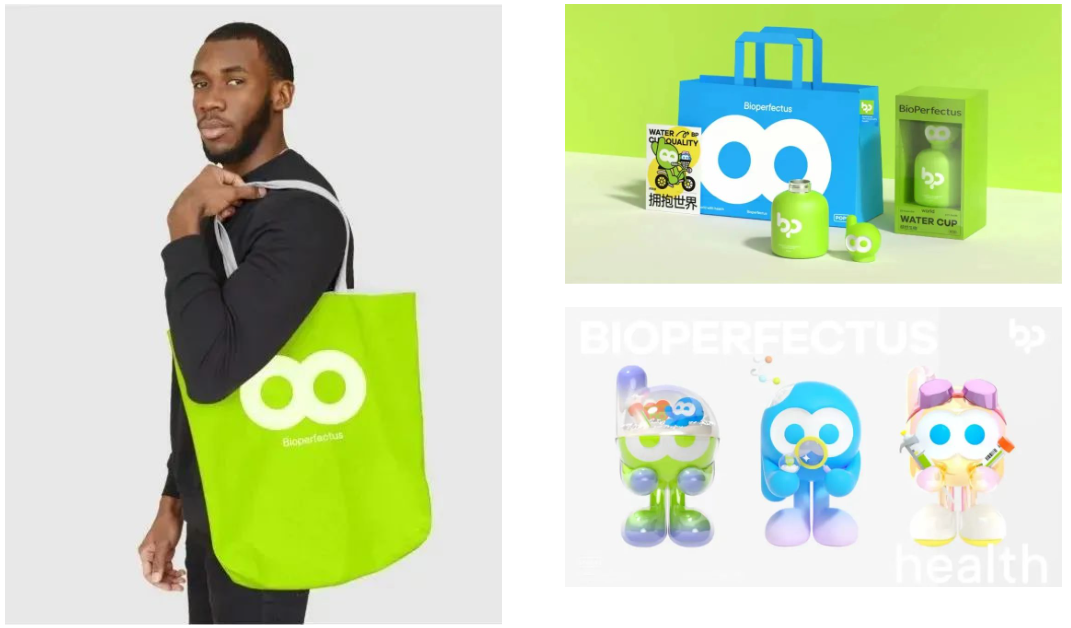 We believe that BOBI&POPI, as an embodiment of technology and interactive partners, are diverse and unique super symbols that will become an important driving force for the development of the BioPerfectus brand in a completely new way. A new life is born with infinite possibilities!