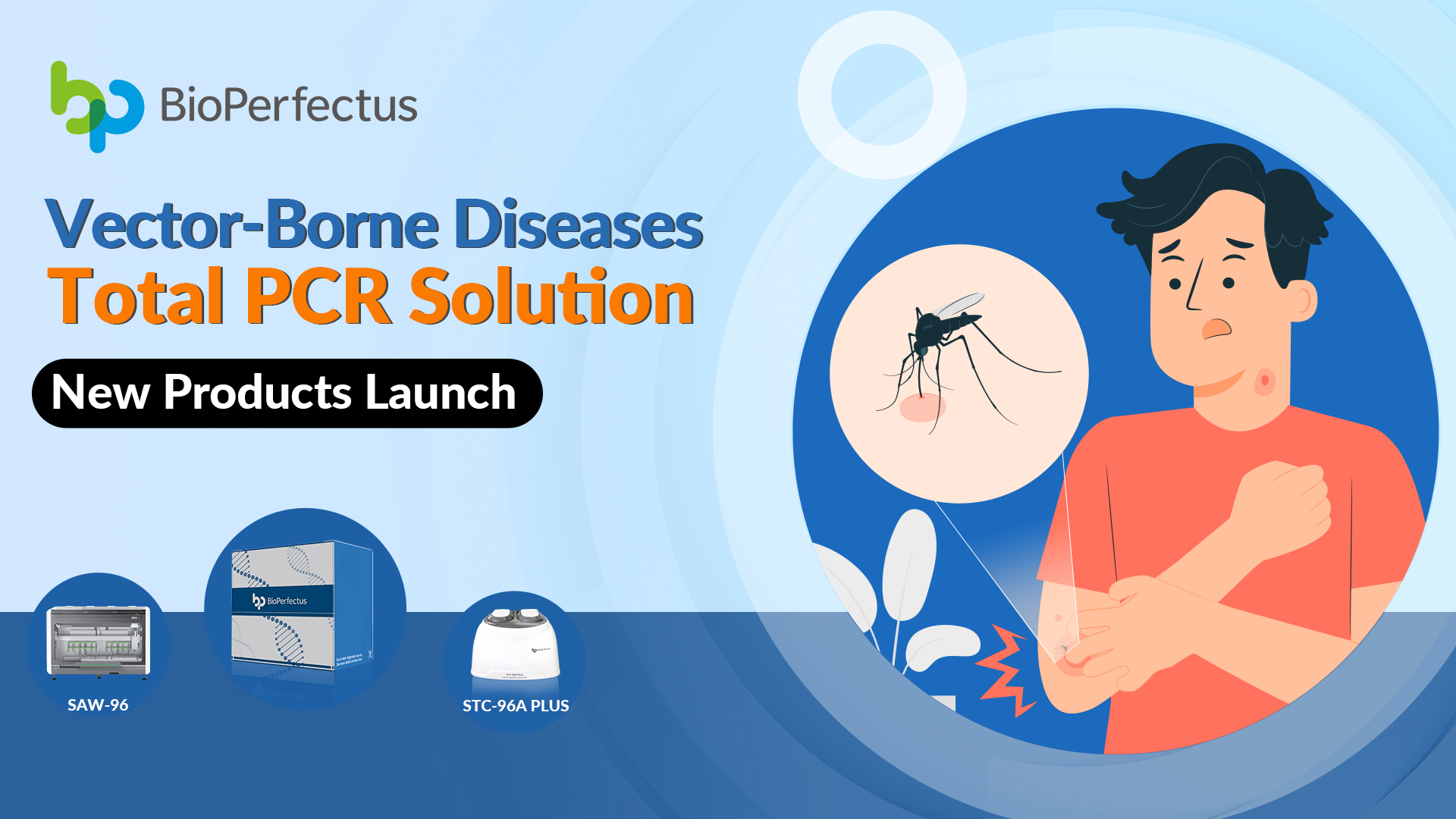 Vector-Borne Diseases are human illnesses caused by parasites, viruses and bacteria that are transmitted by vectors. Every year there are more than 700,000 deaths from Vector-Borne Diseases. The burden of these diseases is highest in tropical and subtropical areas, and they disproportionately affect the poorest populations.
SHANGHAI, CHINA, March 21, 2023—Jiangsu Bioperfectus Technologies Co., Ltd. (hereinafter referred to as "BioPerfectus") is pleased to launch the following 6 new Real Time PCR Kits independently developed by BioPerfectus. BioPerfectus provides Vector-Borne Diseases Total Diagnostic Solutions from sample pre-processing to PCR amplification analysis for our partners to rapid response to a global health emergency.
Vector-Borne Disease is a kind of infectious disease with arthropods as the transmission vector, which is transmitted to animals and human hosts through bites, mainly including mosquito-borne, tick-borne, mite-borne, lice-borne and flea-borne infectious diseases. Almost everyone has been bitten by bite. Examples of vector-borne diseases include Dengue fever, West Nile Virus, Lyme disease, and malaria. Some Vector-Borne Diseases, like Malaria, have been around for thousands of years. Others, like Tick-Borne Diseases, have been outbroken recently.
Past outbreaks also indicate that preparedness is the key to infectious diseases. The capacity to recover, prepare for, and respond to outbreaks is very important. In this way, an earlier window for diagnosis is of great importance.
Pioneering the field of molecular diagnostics, BioPerfectus consistently pursues excellence, embraces innovation, and remains dedicated to addressing health challenges faced by humanity in pursuit of a healthier future.
Reference
[1] https://www.who.int/news-room/fact-sheets/detail/vector-borne-diseases
[2] https://www.cdc.gov/ncezid/dvbd/index.html
[3] http://publichealth.lacounty.gov/acd/vector.htm