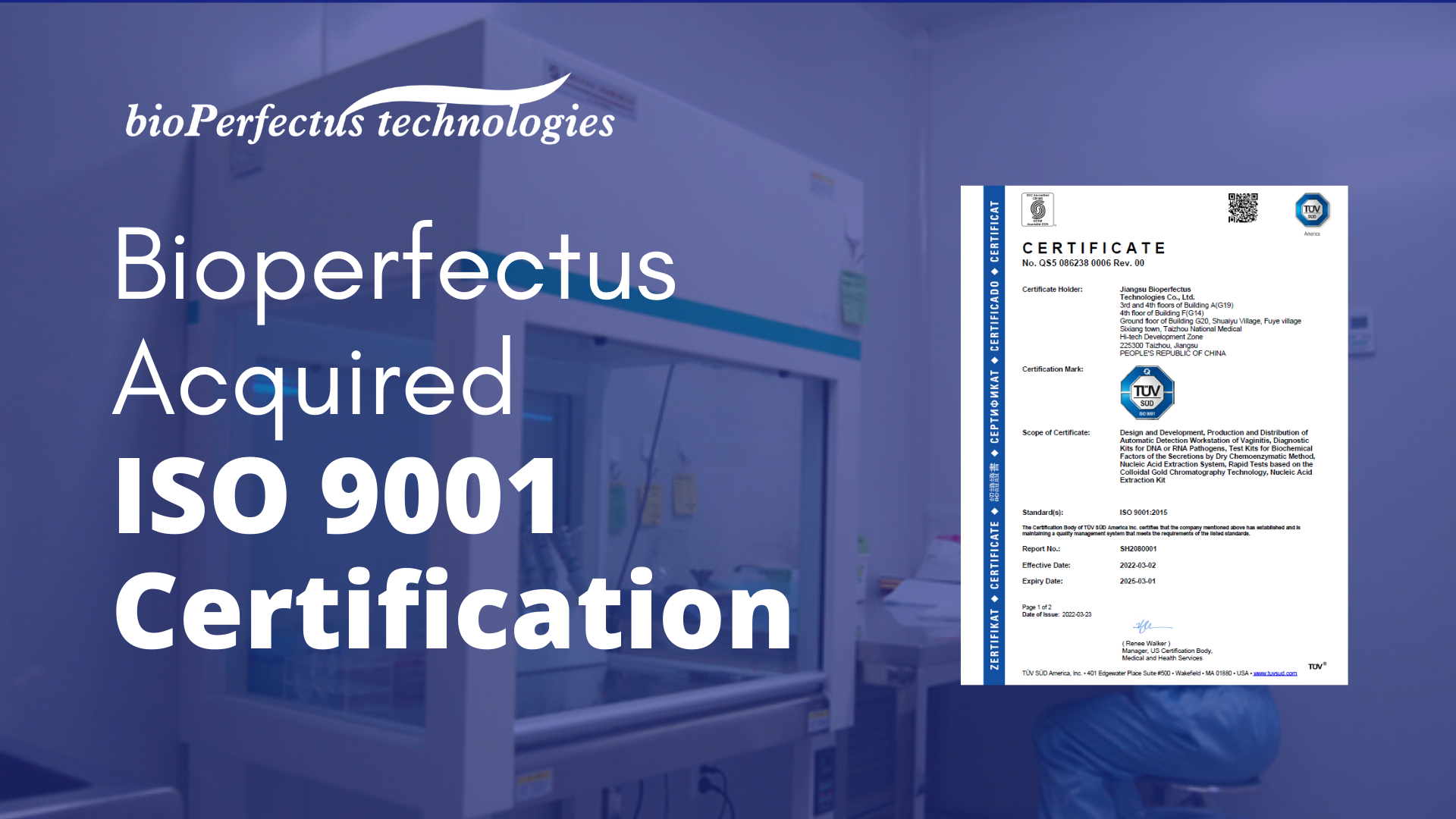 Shanghai, China, March 25th, 2022—As one of the leading in-vitro diagnostic manufacturers on infectious diseases globally, Bioperfectus solemnly announced that we acquired ISO 9001: 2015 Certification.
"It is another recognition of our company quality management system in the international stage besides ISO 13485.", said Bioperfectus International Sales & Marketing Division Deputy General Manager.
Bioperfectus has formerly obtained ISO 13485, which sets for medical devices company in the quality management system for regulatory purpose. The objective of ISO 9001 is to provide a set of requirements that, if effectively implemented, will give the endorsement of the company's products and services:
Meet customers' needs and expectations

Comply with applicable regulations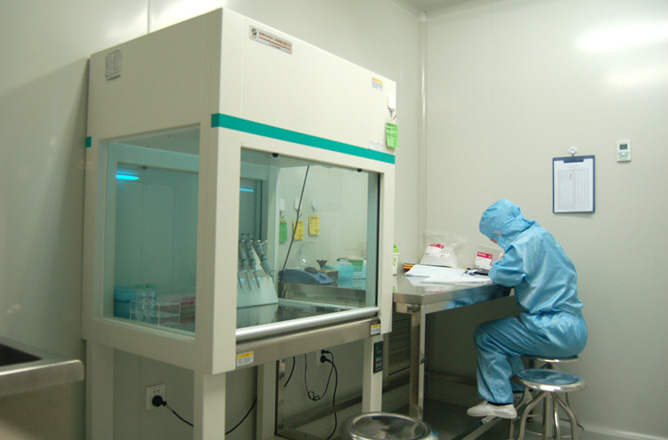 About ISO 9001: 2015 Certification

ISO 9001 is an International Standard that gives an organization's quality management system (QMS) requirements. It is part of a family of standards published by the International Organization for Standardization (ISO) and often referred to collectively as the"ISO 9000 series" or "ISO 9000 family". To learn more, please click here

About Bioperfectus

Bioperfectus, a public listed company at Shanghai Stock Exchange (SSE:688399), has been one of the leading molecular diagnostic solution providers specialized in infectious diseases ever since 2010. With headquarters located in Jiangsu, subsidiaries in Shanghai, Beijing, Xi'an, Taizhou, Hainan, and Yinchuan. Bioperfectus is pioneering in the molecular diagnostics market with our products ranging from real-time PCR kits, nucleic acid extraction systems, rapid tests, and automation laboratory devices. Young and passionate, Bioperfectus people are working steadily and firmly to achieve our dream to create a healthier future for our next generations.