On 15 April 2022, the World Health Organization (WHO) published an alert on severe acute hepatitis cases of unknown origin in children in the United Kingdom. Since then, there have been continuing additional reports of cases.
How many countries have reported confirmed or suspected cases of unknown hepatitis in children?
According to WHO, as of 21 April 2022, at least 169 cases of acute hepatitis of unknown origin have been reported from 11 countries in the WHO European Region and one country in the WHO Region of the Americas (Figure 1). Cases have been reported in the United Kingdom of Great Britain and Northern Ireland (the United Kingdom) (114), Spain (13), Israel (12), the United States of America (9), Denmark (6), Ireland (<5), The Netherlands (4), Italy (4), Norway (2), France (2), Romania (1), and Belgium (1).
Source: WHO Multi-Country – Acute, severe hepatitis of unknown origin in children
What are the symptoms? Is it treatable?
Acute hepatitis has different symptoms: gastrointestinal, such as diarrhea or vomiting, fever, and muscle pain, but the most characteristic is jaundice – where the skin and the whites of the eyes turn yellow.
The current treatment seeks to alleviate symptoms and to manage and stabilize the patient if the case is severe. Treatment recommendations can be refined once the origin of the infection is determined.
What is unique about the current unknown hepatitis in children? Is it due to the adenovirus?
Hepatitis is an inflammation of the liver. Different aetiologies – or causes – can lead to this inflammation, such as an infection or intoxication by drugs or substances. The most frequently implicated infectious agents are the viruses responsible for hepatitis A, B, C, D, and E.
The current particular case of unknown hepatitis cases occurring among children is very different from common hepatitis we know. This is an event under further investigation by WHO. So far, laboratory tests exclude cases of known viral hepatitis. In many cases, adenovirus infection was detected in the affected children, and the link between the two is being investigated as one of the hypotheses for the underlying cause.
According to a weekly report published by CDC, Acute Hepatitis and Adenovirus Infection Among Children, on April 29, 2022, "Adenovirus was detected from all patients by real-time PCR testing (initial viral load range = 991–70,680 copies/mL)."
Source: Weekly Report by CDC Acute Hepatitis and Adenovirus Infection Among Children
The United Kingdom, where most cases have been reported, has recently observed a significant increase in adenovirus infections in the community (particularly detected in fecal samples in children) following low circulation levels earlier in the COVID-19 pandemic. The Netherlands also reported concurrent increasing community adenovirus circulation.
Nevertheless, enhanced laboratory testing for adenovirus could identify an existing rare outcome occurring at levels not previously detected that are now being recognized due to increased testing.
What is Bioperfectus's response to the situation?
Based on the limited reported cases, it might not be a severe pandemic yet. However, considering the ongoing COVID-19 variants transmission, particular attention is still worth paying.
While the origin of the disease is still unclear, further clinical investigation ongoing,
Bioperfectus is pleased to launch Enteric Adenovirus Real Time PCR Kit to enhance the molecular diagnostic to fasten the identification and surveillance activities. Meanwhile, we will continue to follow up on unknown hepatitis in children and its identification and detection method until further notice from WHO.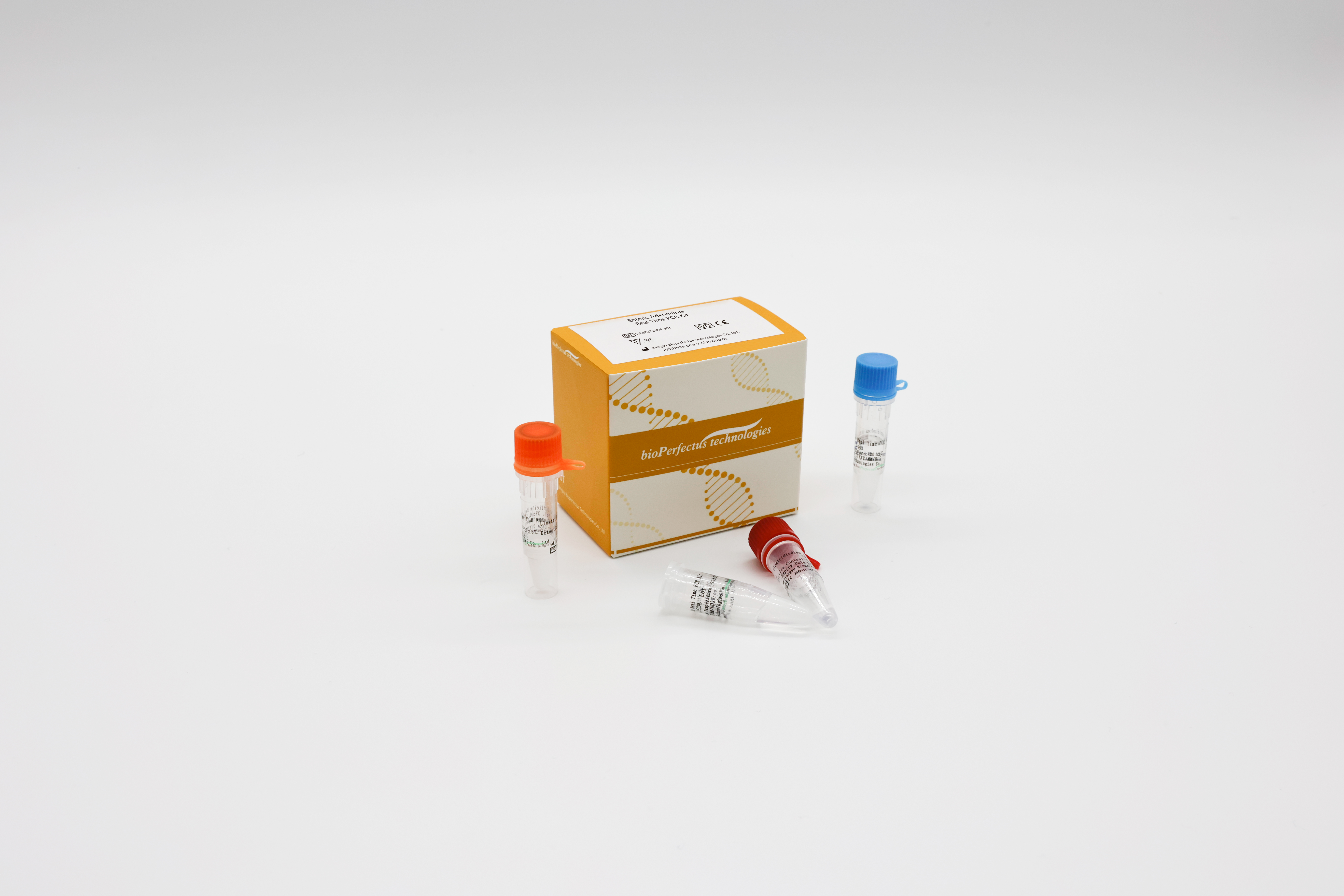 The Bioperfectus Enteric Adenovirus Real Time PCR Kit is an in vitro diagnostic test based on real-time PCR technology to detect DNA from the Enteric Adenovirus. Specimens can be obtained from human stool. Specific primers and probes are designed based on hexon gene areas of Enteric Adenovirus. In addition, the kit also contains a housekeeping gene (RNase P) as an internal control (IC) for specimen sampling and nucleic acid extraction.
One Solution, One Supplier, One Response: Total PCR Solution
Nucleic Acid Amplification

Nucleic Acid Extraction Reagent

Nucleic Acid Extraction System

PCR Instrument

Enteric Adenovirus Real Time PCR Kit (50T/Kit)

Nucleic Acid Extraction Rapid Kit (Magnetic Bead Method)

Viral Nucleic Acid Extraction Kit (Magnetic Bead Method)
Nucleic Acid Extraction Kit (Silica-Based Spin Column)

SSNP-2000B (32 channels)

SSNP-3000A (64 channels)
SSNP-9600A (96 channels)
SMPE-960 (96 channels)
SAW-96 (96 channels)
SAW-48 (48 channels)

Bioperfectus STC-96A, STC-96A PLUS

Applied Biosystems 7500,
QuantStudio™ 5
Roche LightCycler®480
Bio-Rad CFX96™
QIAGEN Rotor-Gene Q
Analytik Jena qTOWER
For further information on the kit, please contact us via info@bioperfectus.com or marketing_global@bioperfectus.com.
Reference: