Bioperfectus headquarters is glad to have welcomed the first group of visitors from Pakistan on this Friday. Mr. Hussain Haider, the Consul General of Pakistan in Shanghai, accompanied by the Trade Commissioner, Ms. Shen Han and the administrative officers from Taizhou city together visited Bioperfectus exhibition hall.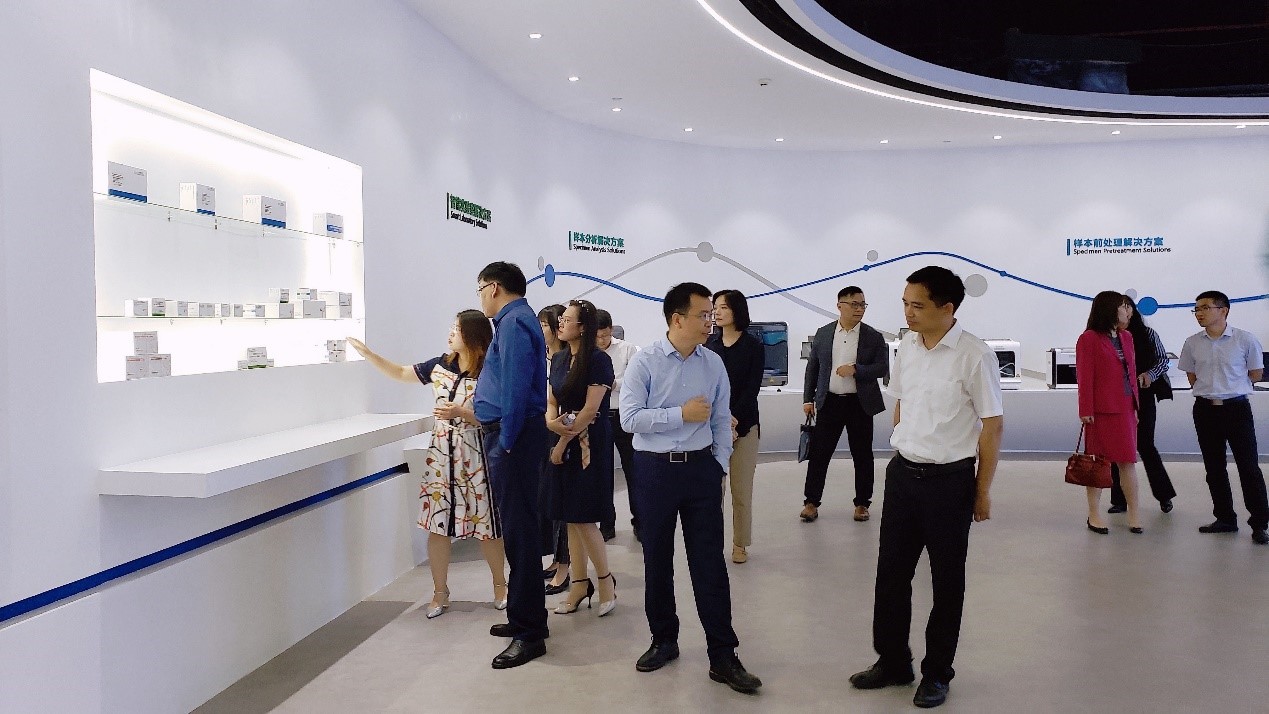 Mr. Hussain Haider showed interest in Bioperfectus expertise in the infectious disease prevention and control and asked about how was Bioperfectus presence in Pakistan. Our regional manager, Cassie Bao told Mr. Hussain Haider that "Pakistan is one of the major markets for Bioperfectus in APAC region, we Bioperfectus are pleased to have made our humble contribution to the local COVID-19 prevention and control. Our COVID-19 Coronavirus Real Time PCR Kits are applied in the airport PCR test for international travel.' Mr. Hussain highly appreciated Bioperfectus contribution in Pakistan and China's assistance to Pakistan amid the COVID-19 pandemic.
On the eve of the 70anniversary of the establishment of diplomatic relationship between China and Pakistan, Bioperfectus are glad to have witnessed the significant development progress between two countries on molecular diagnostics and health care cooperation and we strongly believe that Sino-Pakistan friendship and cooperation will be further strengthened in the near future!