The rapidly spreading monkeypox outbreak represents a global health emergency. As of 12 October 2022, 72,198 confirmed cases of monkeypox have been reported from 109 countries globally. Since the beginning of 2022, the continent of Arica has reported 5,227 cases and 137 deaths of monkeypox from eight endemic Africa Union Member States.
In June, Bioperfectus has been working with the Africa Centres for Disease Control and Prevention (Africa CDC), African Union, Nigeria Centre for Disease Control (Nigeria CDC), and the African Society for Laboratory Medicine (ASLM) to conduct a training workshop on monkeypox diagnosis using the Real Time PCR technique, which aims to give technical training to laboratorian professionals and improve diagnostic capacity within African countries.
Africa CDC has been supporting African Union Member States with the ultimate goal of enhancing the capacity and quality of monkeypox virus real time PCR testing. Bioperfectus is taking further steps to support monkeypox diagnostics across Africa in response to the ongoing public health emergency. Bioperfectus supplied Monkeypox Virus Real Time PCR Kits to Africa CDC, African Union, and ASLM, which enabled them to increase the distribution of monkeypox virus test kits to African regions as part of Africa CDC's continued commitment to addressing the developing emergency.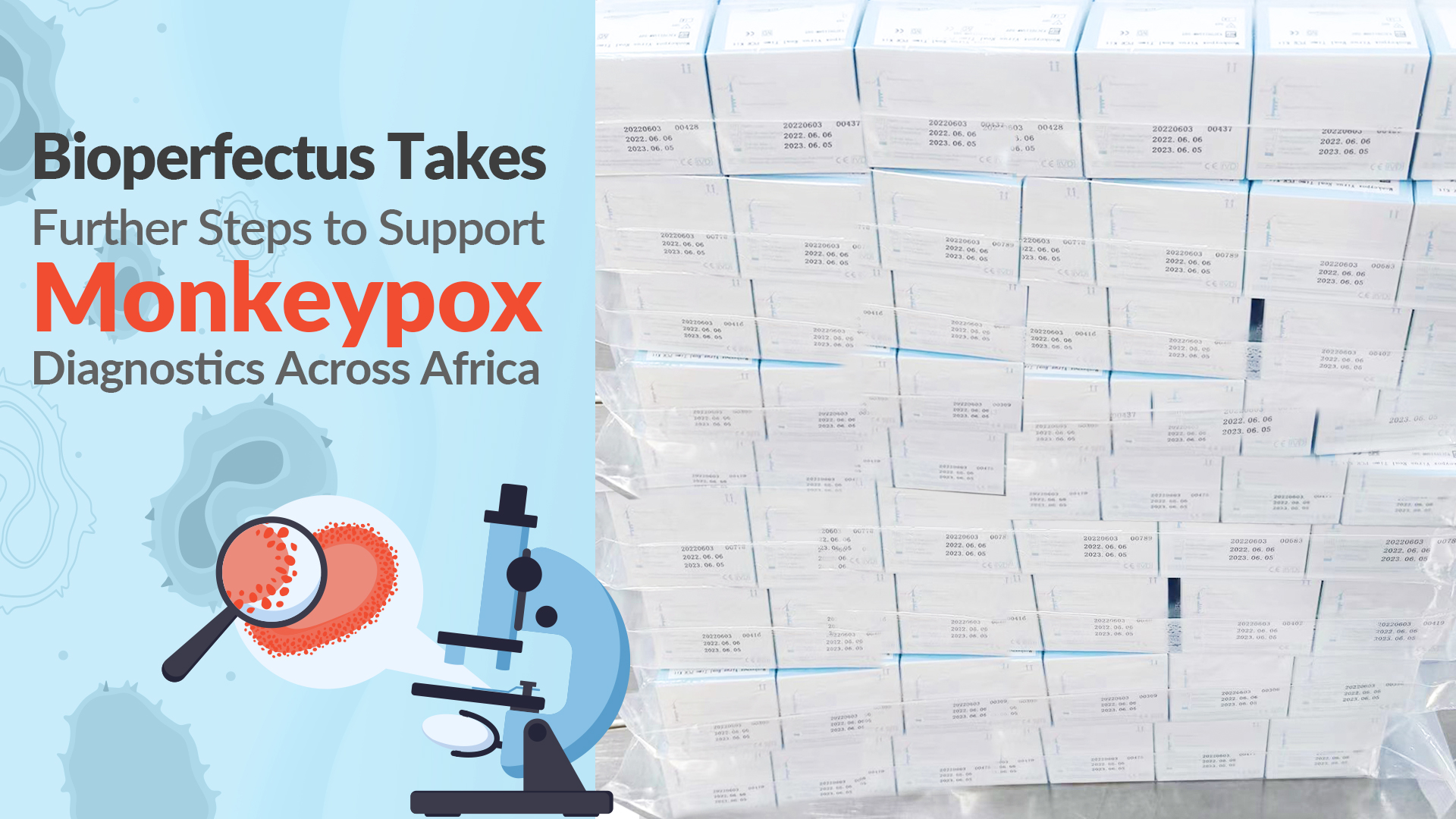 Bioperfectus was the first company to provide the Monkeypox Virus Real Time PCR Kits granted by CE Mark to the global market and has production capacity for raw materials and the development platform to rapidly produce specific primers and probes for the monkeypox virus PCR test. Bioperfectus has developed a suite of tests that detect the monkeypox virus and has extensive experience in the prevention and control of monkeypox disease worldwide.
Bioperfectus rapid reaction to emerging infectious diseases has been again proven in this monkeypox outbreak. In the future, we will continue to strengthen international collaboration on the surveillance of the monkeypox virus.
Reference:
- https://worldhealthorg.shinyapps.io/mpx_global/