Bioperfectus for Africa | molecular diagnostic products donation ceremony
Sino-Africa cooperation on prevention & control of infectious disease has been greatly enhanced in the COVID-19 pandemic. In response to China national promotion of Sino-Africa health cooperation strategy, Bioperfectus has been closely working with China CDC and share our specific molecular diagnostic experience in combating the infectious disease to our African fellows.
Bioperfectus molecular diagnostic products including 120,000 pieces of COVID-19 Coronavirus Real Time PCR Kit and Viral Nucleic Acid Isolation Kit (Silica-Based Spin Column) will be sent as the medical aid products to Ethiopia, where African Union is located. As an expert for molecular diagnostics, Bioperfectus is glad to play our parts in the regional infectious disease prevention and control. Apart from the molecular diagnostic products, Bioperfectus will also provide technical support for the local hospitals and laboratories.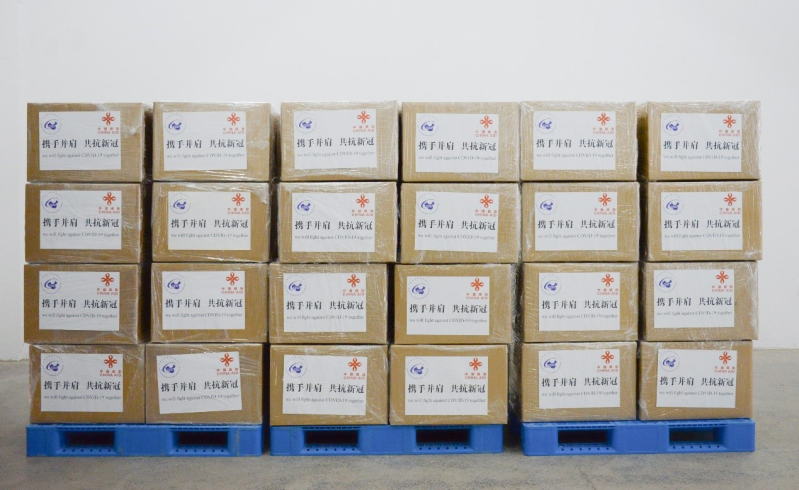 China CDC & China Aid logo on the Bioperfectus molecular diagnostic products package: We will fight against COVID-19 together!
The laboratory plays a significant role in public health surveillance, outbreak investigation and infection prevention and control strategies. The progress of the molecular diagnostic laboratories establishment in Africa remains much below that of developed countries due to poor infrastructure, the lack of funding and the required expertise. However, with deepening medical and health care cooperation between China and Africa, we are glad to witness the significant milestones were made in the past decades.
In the near future, Bioperfectus is dedicated to enhancing the infectious disease prevention and molecular diagnostic communications with African countries to foster the cooperation between China and Africa and create a healthier future for shared community.