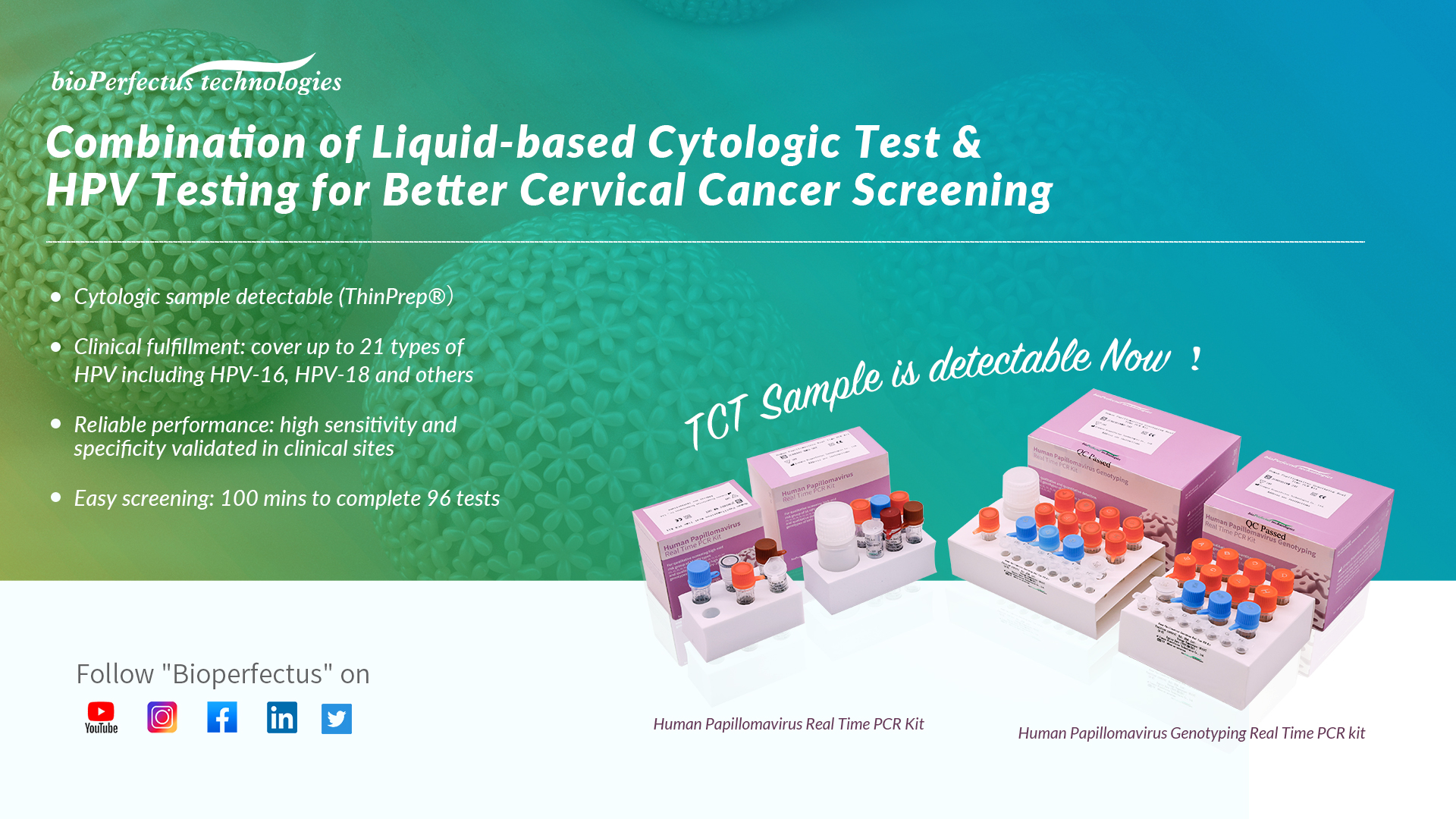 With the popularization and promotion of cervical cancer screening, the incidence and mortality rates of cervical cancer are generally decreasing worldwide.
Currently, with the continuous advancement, combination of liquid-based cytologic (LBC) test and HPV testing is more commonly used method for cervical cancer screening in some scenarios.
According to the recent studies, the combination of two screening methods can reduce the false-negative rate of cervical cancer screening and produce less pain for the patients by avoiding unnecessary colposcopy.
Bioperfectus Human Papillomavirus Real Time PCR Kit & Human Papillomavirus Genotyping Real Time PCR Kit are making the free upgrading to meet different laboratories' demands.
One sample for both HPV and cytologic test
Clinical fulfillment: cover up to 21 types of HPV including HPV-16, HPV-18 and others
Reliable performance: high sensitivity and specificity validated in clinical sites
Easy screening: 100 mins to complete 96 tests