After SSNP-2000B got the IF award, its application in nucleic acid detection grew with stronger momentum. Conquering the judges with exclusive features, SSNP-2000B also obtained more and more recognition from clinical operators.
SSNP-2000B got approval from technicians in Portugal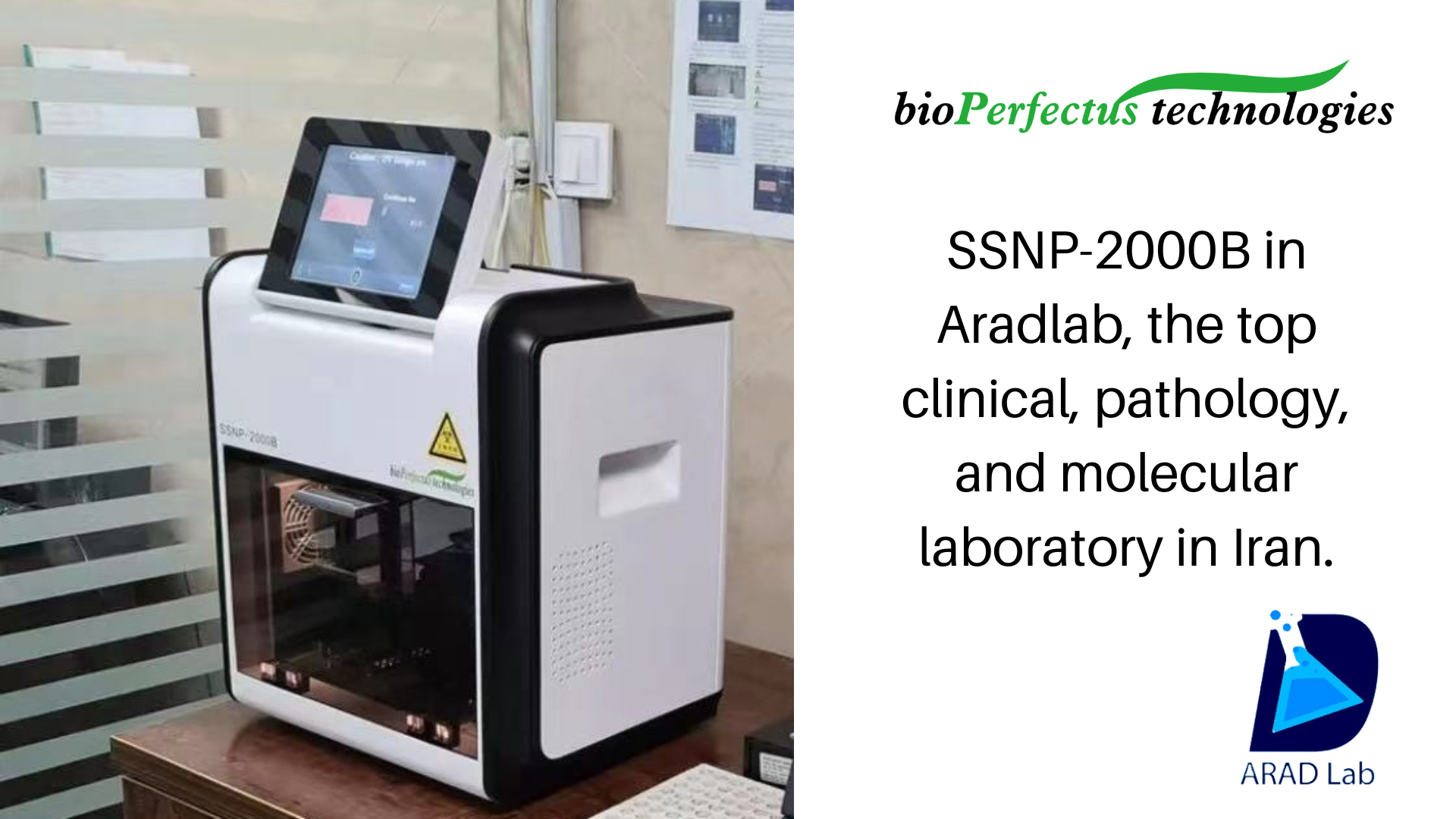 For now, SSNP-2000B has won hearts from more than 80 laboratories, which cover more than 25 countries.
BioPerfectus SSNP-2000B is a small but fully functional extractor. 1-32 samples can be extracted within 13.5 minutes. Meanwhile, double anti-contamination control will avoid sample cross-contamination inside and ensure the safety of operators. Compatible with several extraction kits, the laboratory can realize nucleic acid extraction from multiple clinical samples. And in the soon future, we will continuously launch a variety of kits to deal with tissue, FFPE(Formalin-Fixed Paraffin-Embedding), and other clinical samples.
Besides SSNP-2000B, we could provide different throughput extractors with 64 or 96 channels to meet different detection requirements. We also provide SMPE-960, an innovative extractor with three individual modules, which will be flexible for operators to deal with different protocols simultaneously and could be regarded as a test-upon delivery extractor in the laboratory.
Soon, we will launch an automated nucleic acid workstation which will dramatically update the automation level and release more human labor in daily work.
All above instruments and reagents are key segments in Total PCR Solution. Together with a real-time PCR system and PCR kits, they will build a reliable molecular platform for the laboratory.
About the Inventory
Although a SARS-COV-2 Omicron variant wave is happening in Shanghai, it would not influence our inventory, and we still have sufficient stock for the global market. Our headquarters, including the factory, is located in Taizhou in Jiangsu province, and production work was not affected by this sudden epidemic.
Busy and Fulfilling Work in Production Line
We appreciate our partners for their trust and cooperation. Infectious diseases are essential parts of the whole global burden. Bioperfectus is eager to have close work with willing people to contribute our effort to control and manage these diseases.