Dengue is caused by infection with dengue virus (DENV), a member of the genus Flavivirus, family Flaviviridae.
In 128 countries, 400 million people are infected each year, and 3.9 billion people are at risk of infection with dengue viruses. Yet the number of infectious countries and cases is still increasing, mainly in Africa, the Americas, Asia, the Caribbean, and the Pacific(Fig 1). In 2021, the five countries reporting the most cases were Brazil, India, Vietnam, the Philippines, and Colombia. In 2022, and as of 9 March, 182,502 cases and 230 deaths have been reported, most from Brazil and Indonesia.
Figure 1. Geographical distribution of dengue cases reported worldwide by ECDC, 2021
DENV can cause a wide range of diseases in humans, from a self-limited Dengue Fever (DF) to a life-threatening syndrome called Dengue Hemorrhagic Fever (DHF) or Dengue Shock Syndrome (DSS). DENV serotypes play significant roles in making clinical predictions about the severity of the infection as we know that there are four serotypes of DENV, dengue virus serotype 1–4 (DENV 1–4). A meta-analysis shows that DENV 4 has the highest risk for DHF and DSS in South America(Table 1).
But the strength of correlation between DENV serotypes and disease varies regions due to genetic differences in the study population. For example, in Singapore, it was demonstrated that infection with DENV-1 carries a higher risk of severe dengue than DENV-2. But in Brazil, DENV-2 patients have a higher risk than DENV-1 ones.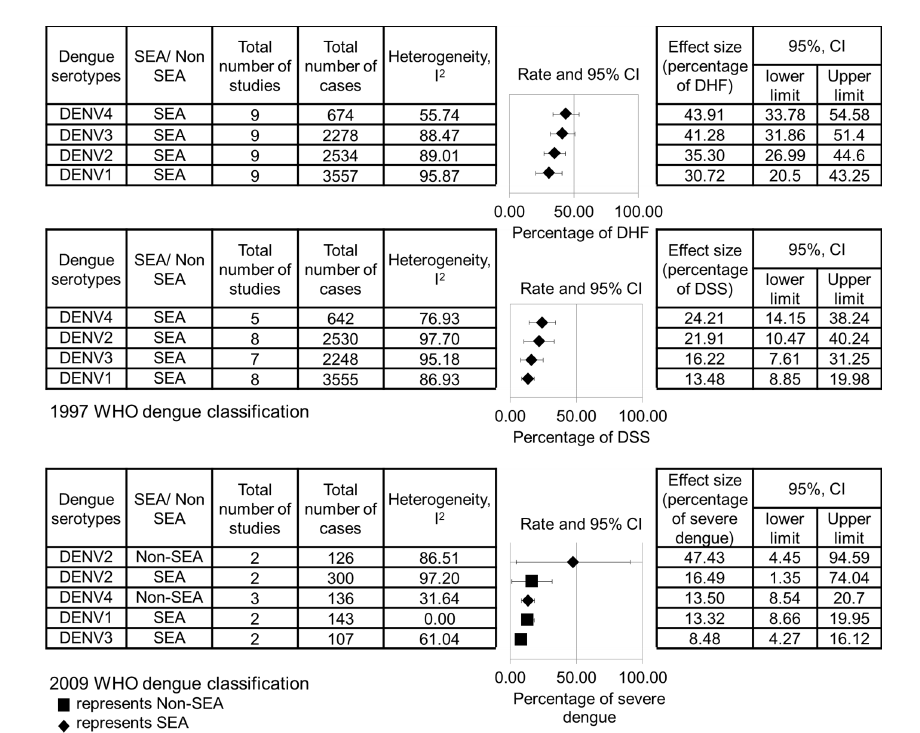 Table 1. The pooled effect size of the relationship between dengue serotypes and the percentage of DHF, DSS, as well as severe dengue infections
In the last 20 years, DENV-1 and DENV-3 have been globally famous, and DENV-2 is mainly popular in Southeast Asia and South America, while DENV-4 is primarily renowned in South America and the Pacific (Fig 2). With the development of the transportation industry, It is much more convenient for DENV serotypes to transfer from one region to another. This will change the domestic genotyping picture of dengue viruses. So accurate identification of each serotype will be essential to help clinicians make the right decisions.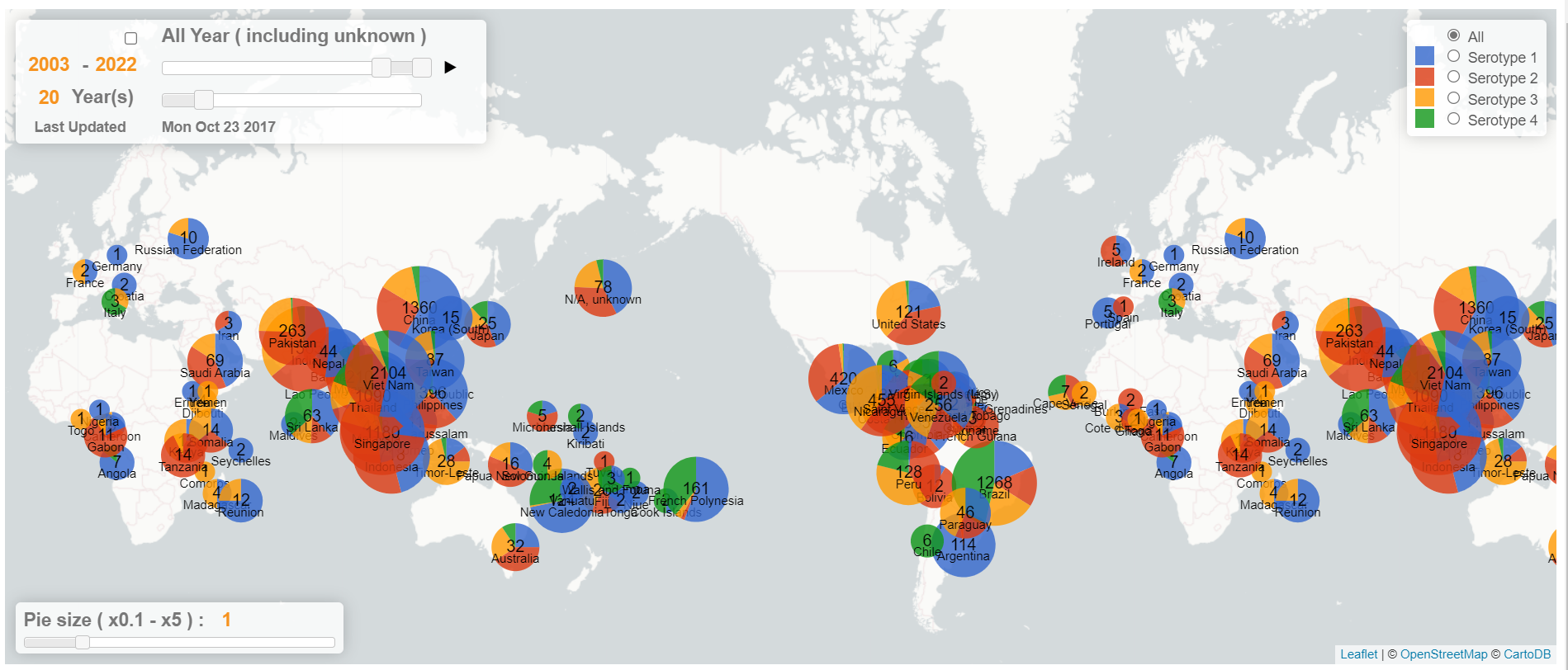 Figure 2. Dengue Genographic Viewer of different serotypes in the last 20 years
The latest research published by Virology Journal (a peer reviewed-journal with 2021 IF of 4.099) shows that the Bioperfectus Dengue PCR kit could be used as a useful screening tool to differentiate DENV 1/2/3/4 cases for local CDC. Based on local epidemiology, DENV-2 cases were collected for further phylogenetic analysis to make effective and accurate measures to prevent and monitor imported cases.
Bioperfectus could offer labs with Dengue total PCR solution with instruments and reagents to better identify Dengue and its serotypes, covering different throughput demands. Depending on the clinical requirement, we have other solutions for differentiating dengue serotypes and distinguishing dengue viruses among common vector-borne diseases.
We aim to provide accurate results for clinical decision-makers. As a complete supplier for the whole PCR procedure, the Dengue total PCR solution, including extraction kit, extraction system, PCR kit, and PCR system, is validated in-house, dramatically decreasing the mistakes and ensuring the quality of final results. When you face a situation where some results are not consistent with the clinical symptom, one call to us will help you solve the problem in a short time.
Reference
https://www.who.int/activities/improving-data-for-dengue
https://www.ecdc.europa.eu/en/dengue-monthly
Circulation of genotypes of dengue virus serotype 2 in Guangzhou over 20 years. Virol J 19, 47 (2022).
Current Understanding of the Pathogenesis of Dengue Virus Infection[J]. Current Microbiology, 2021, 78(1):17-32.